Hi! Welcome to FLABC Detroit, your Southwest Detroit Community Church.
Since 1930, our church has stood at the center of community life in Detroit, Michigan. We stand for the power of God's love to heal and to help all those in need. We try to demonstrate that love in all we do - in our worship services, in learning and fellowship opportunities and in our outreach programs. It is our hope that this website will help you learn more about our wonderful church in the heart of Southwest Detroit.

Haga clic aquí para el español
We are in our 87th year of service. This year's Anniversary milestone is underscored with an even greater significance. As we first informed you at last year's event, the Michigan Department of Transportation (MDOT) and the Canadian government have begun to implement work plans for the construction of the new Gordie Howe International Bridge Project.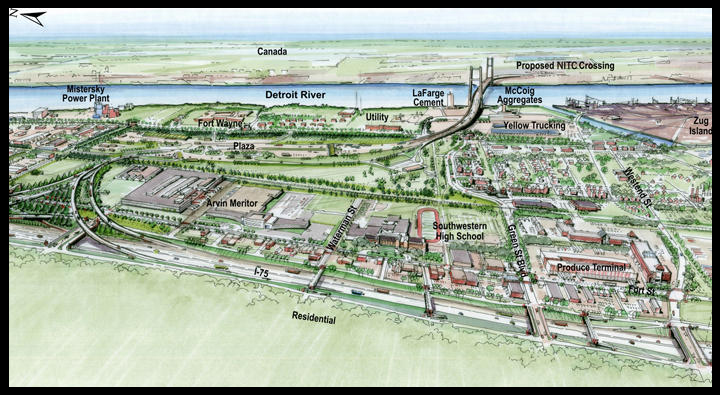 The property acquisition process is well underway, with the expectation that FLABC will have to vacate its current 110-year old building before the end-of-year. A new building search effort has been underway for several years now, as we have tried diligently to match-up our ministry and property needs by comparing them against many different facilities on the market.
In accordance with His providential care, God has now provided us with a new existing church building. Another church group has recently offered us, free-of-charge, to take ownership of its building and property, located in Southwest Detroit. The location is in the heart of the Hispanic community, within a block of Clark Park, near a chain of thriving businesses, and in the midst of a fertile evangelistic mission field.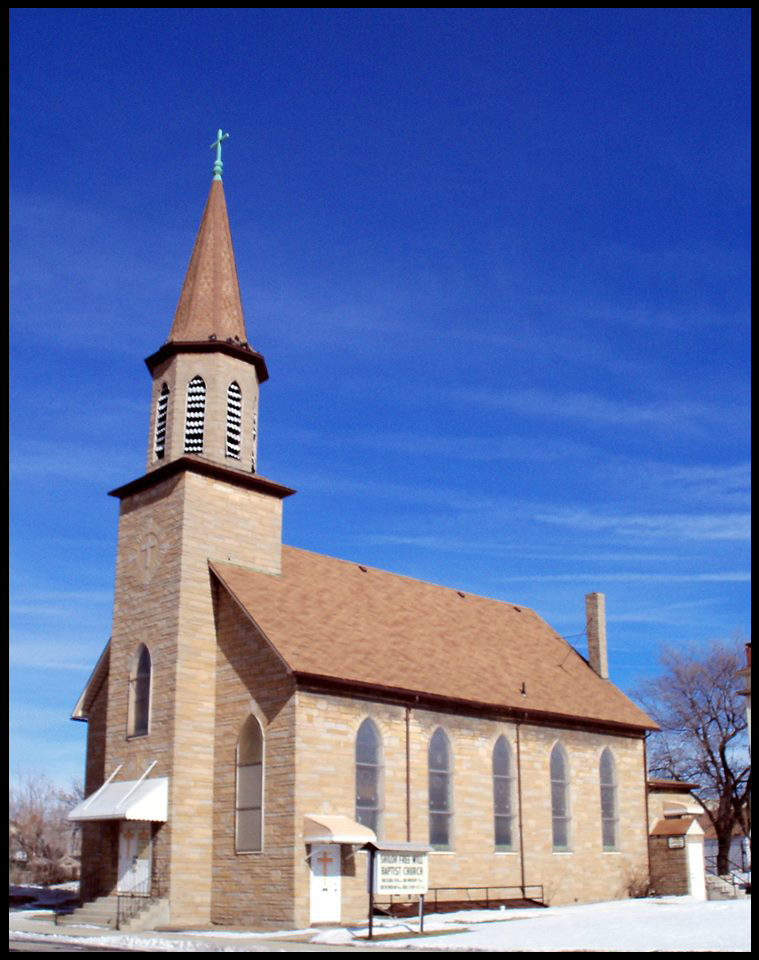 However, the transition process for taking ownership of a second building is accompanied with a set of new challenges. The most critical challenge is the prospect of managing dual sets of operational expenses (insurance, utilities, security, etc). Despite these challenges, we have faith that the same gracious and benevolent God who has laid this blessing of answered prayer at our feet, is the same God that owns all resources, and will abundantly supply them to enable us.
So, it is with these recent circumstances in mind and the opportunity to reestablish ourselves in a new part of the neighborhood, we have selected the following theme verse and slogan to earmark this year's celebration: Mt. 16:18b: "I will build my church, and the gates of hell shall not prevail against it." Slogan: "Christ's Promise and the Revitalization of His Church in the 21st Century"
Church Directory purposes and/or updates (including e-mails): Please give said information to Ken Gutierrez - (248) 321-2433
If you are interested in being trained to work the sound board and/or computer video during the service and for web site purposes - please see Joe Gutierrez, Jr.

Our History:
(*building demolished March 22, 2018)
First Latin American Baptist Church
6205 W. Fort St.
Detroit, Michigan
In the year 1924, Mr. & Mrs. Francisco Esquivel came to Detroit to visit relatives who lived in this community. Seeing that there was no evangelistic or established work for Mexican Baptist, this family and a small group of believers, who met in homes, became concerned. They met with the pastor of Woodward Avenue Baptist Church who worked with Dr. H. C. Gliess of the Baptist Missionary Association of Detroit to appropriate financial aid and a temple.
Dr. Gliess granted the use of an empty temple on the corner of 25th and Magnolia St. in Detroit. Due to lack of full-time leadership and few members, their first efforts failed. Several attempts afterwards at different buildings (Jones St. and 2667 Baker St.) also failed. Finally, in May 1926, the Baptist Missionary Association called Rev. W. G. Birch to come to Detroit to take on full-time missionary work.
In July 1927, the fast growing mission relocated back to the original temple at 3606 25th Street. On January 27, 1930, this mission was recognized as a church and was admitted into the American Baptist Association under the name of "First Mexican Baptist Church of Detroit".
Due to the growth of the congregation, the 25th street temple was sold on May 5, 1966. For the next ten months Immanual Baptist Church, located at 6205 W. Fort, allowed the Church to meet in its annex building. To our surprise one evening, Rev. Charles W. Masemoore and his congregation voted to sell us their beautiful temple and annex building for $50,000. On May 20, 1967 we held a dedication service for this temple we worship in today. It was during this time of spiritual height that the Church changed its name to the "First Latin American Baptist Church" to include brethren of all Hispanic origin. The Pastors of our Church to date are:
Rev. W. G. Birch (May 1926 - October 1930)
Rev. Antonio Orosco (January 1931 - January 1932)

Rev. Florencio Santiago (July 1935 - December 1955)

Rev. Francisco Lemus (April 1956 - April 1960)

Rev. Felix Galindo (November 1961 - January 1964)

Rev. Ismael Gomez (June 1964 - July 1969)

Rev. Pedro Alvarez (October 1971 - September 1973)

Rev. Isaac Siprian (January 1976 - August 1983)

Rev. Jose R. Cedillos (January 1984 - June 1988)

Rev. Jose Morales (April 1989 - December 1997)

Rev. Carlos Cruz (June 1999 - October 1999)

Rev. Carlos Lagua (October 2001 - September 2008)

Rev. Kevin Casillas (March 2010 - Present)
The Magnolia Street Church Congregation:

| | | | |
| --- | --- | --- | --- |
| The First Church Bulletin: | FLABC First Constitution: | FLABC First 55 yr. History: | FLABC 1904 Article: |
| | | | |
Below are many photos from past church events, please check back periodically for updates.
If you would like to add or remove anything, please email: kevin@casillas.me
Pastor Kevin Casillas: (313) 461-3669
Call for assistance or spiritual needs.